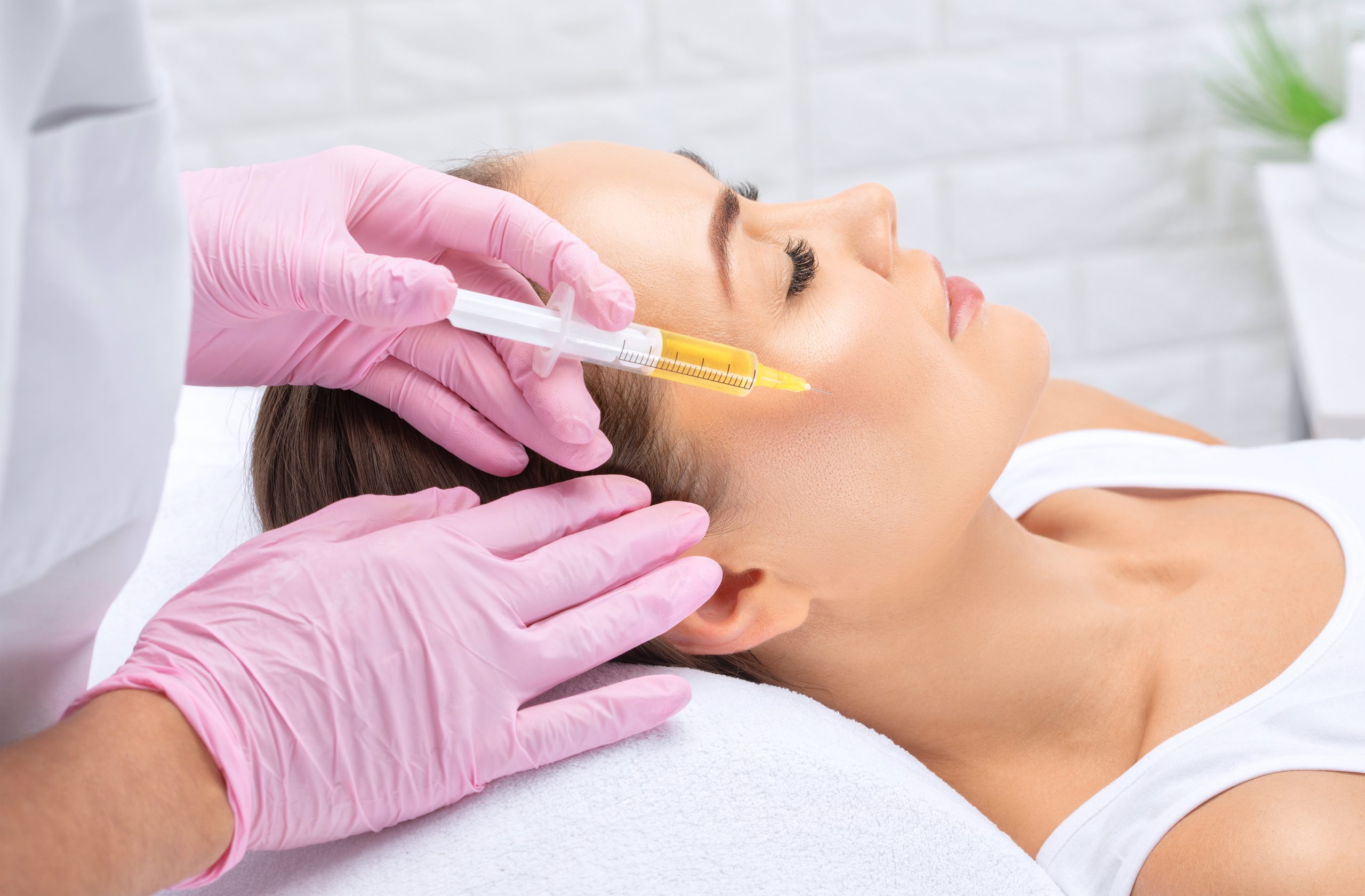 PRP Treatment can assist with…
– Ageing skin
– Scarring
– Pigmentation
– Wrinkles and fine lines
– Sun-damaged skin
– Dull or uneven skin tone
– Enhance wound healing
– Ideal support to hair transplant and skin graft
Platelet Rich Plasma Therapy is a non-surgical treatment that utilizes your own body's healing abilities to stimulate skin and follicle recovery. It is a natural treatment that uses the platelets from your own blood. These activated platelets secrete and release at least 7 different growth factors which enhance the natural healing process of the skin and hair follicles.
During a PRP Therapy treatment, a small amount of blood is drawn from you into a sterile tube in the exact same manner as a standard blood test. The tube containing your blood is placed into a centrifuge and spun to separate the plasma and platelets from the other blood components.
After a few minutes, the PRP layer is removed from the same tube and re-introduced into the body at the site to be treated. Using a small sterile needle, your practitioner will inject the PRP in and around the desired site.
The production of collagen induced by the PRP will brighten, rejuvenate and rehydrate the skin even after the first treatment. A course of 3-4 treatments are recommended to see the full effects of this pioneering technique.
Why Choose PRP treatment ?
PRP stimulates collagen and elastin production which thickens and tightens thinning skin, effectively smoothing wrinkles and fine lines. Because it boosts collagen, it's also a great treatment for improving overall skin texture and tone. It's particularly good for people who suffer from rosacea or acne.
Is PRP Treatment For Me?
You'll need to undertake a full consultation with our team but, generally, PRP treatment is suitable for both men and women wanting to rejuvenate their skin or treat hair loss. As with all treatments, it's important to understand what the PRP entails, and our dedicated team will explain everything and answer all your questions. If you're searching for a procedure with long-lasting results, this could be the solution for you.
About The Treatment
PRP works by stimulating the collagen within the skin to regenerate itself. It is absolutely great for dull-looking skin as it improves cell repair, it can be used in combination with skin needling and laser treatment. It is a great way to speed up the healing process post-skin resurfacing laser. PRP for hair regrowth treatment uses ingredients that contain growth hormones that are collected from the patient's own blood. The growth factors stimulate new hair regrowth. This is an effective and natural procedure that uses your own blood.
Prices
Areas

x1 

x3

PRP Full Face and Head

£360

£972

(Save £108)

PRP Full face

£290

£783

(Save £87)

PRP Full Face and Neck
£360

£972

(Save £108)

PRP head
£250

£675

(Save £75)

PRP 

Full Face, Head & Neck

£400

£1080

(Save £120)
Full recovery within 7 days
Some redness, skin irritation
Return to work 2 days later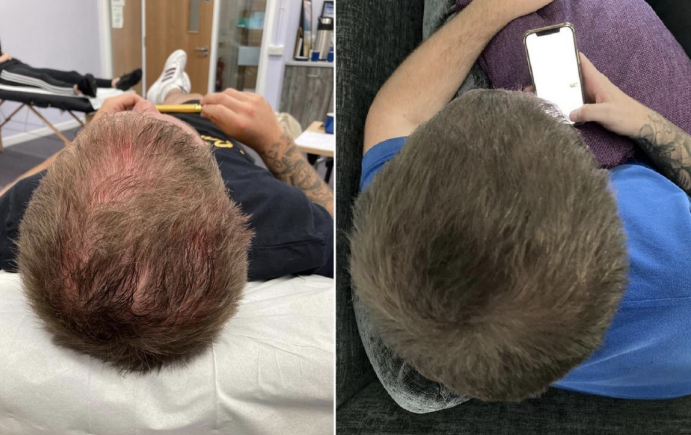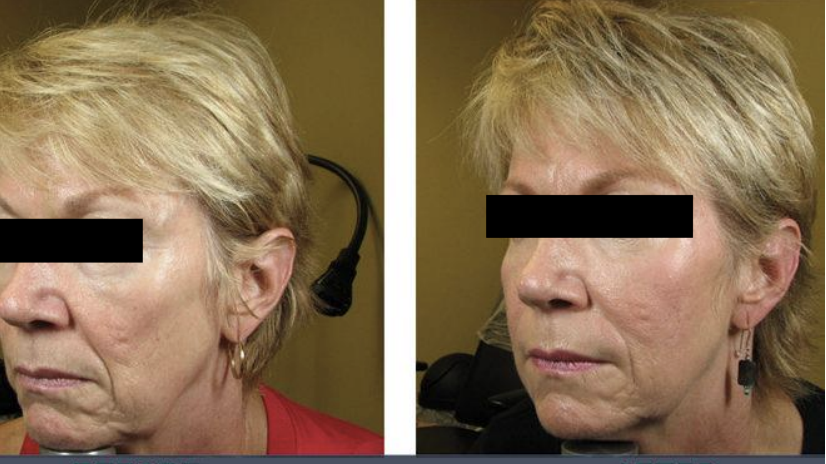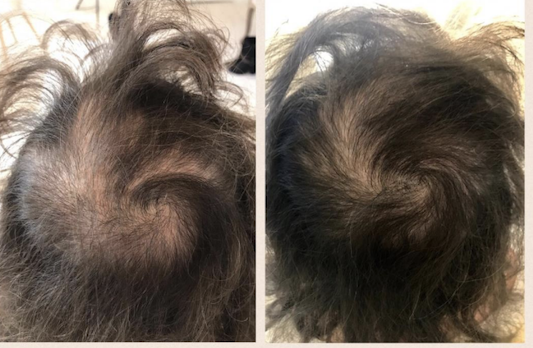 For the first 2 days following a PRP treatment, it is normal for your skin to feel quite tight and dry. Small red dots may be visible or some mild bruising, that will go in a week, but can be covered with make up. 
Do not pick off the skin as this will delay the healing process and can cause scarring. Cleanse the skin daily with cleanser and apply normal skin care or as advised by our specialists. Apply SPF50 twice a day, and avoid active sun exposure.
Avoid applying lotions and creams that contain perfumes or alcohol to the areas of the skin that have been treated. Do not use exfoliating products on the treated area as this may result in scarring. 
Avoid in the first 6 weeks any non-invasive/heat treatments such as radiofrequency, laser peels and micro-needling.
Avoid saunas, Steam rooms, and sunbeds for 7 days.
Avoid all other medical/aesthetic or surgical treatments in the same area for at least 2 weeks. 
For best results course of at least 3 sessions is recommended followed by maintenance once a year