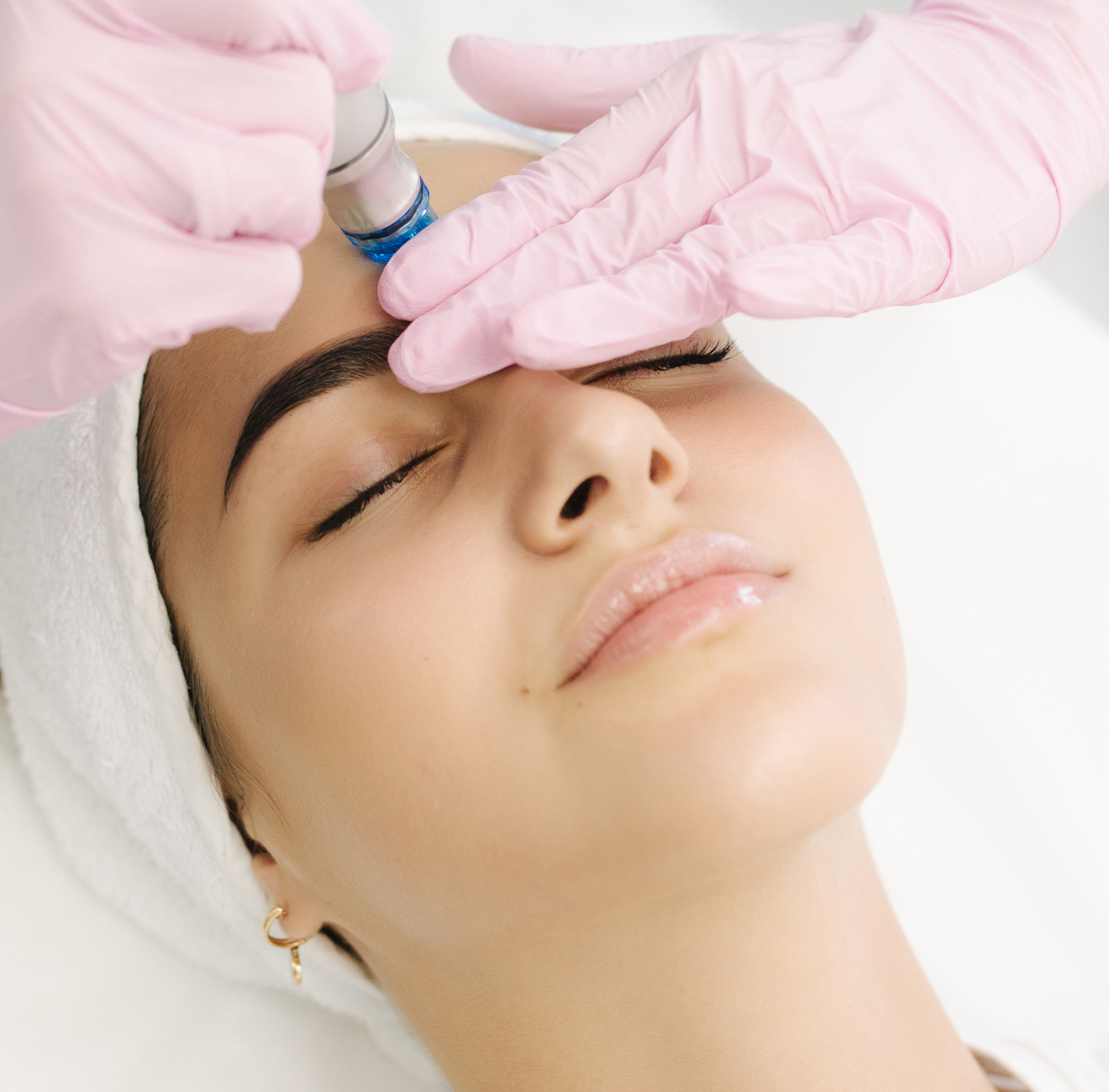 What is Micro Skin Needling?
Micro skin needling (also known as "collagen induction therapy", "micro needling" or just "skin needling") has been used by dermatologists to treat facial issues for decades. It involves a professional therapist essentially using needles to poke holes in the surface of your skin. This works to stimulate the production of collagen within the skin when it perceives a 'micro injury' that needs fixing. This collagen can help fill in the fine lines on your face and plump the skin to give you a more youthful and even look. 
I-Pixel Skin Resurfacing can assist with…
– Ageing skin
– Acne
– Scarring
– Pigmentation
– Wrinkles and fine lines
– Sun damaged skin
– Dull or uneven skin tone
– Sunken areas of the skin
– Enlarged pores
Why Choose Micro Skin Needling
Micro skin needling is a great option for anyone wanting a minimally-invasive treatment that is proven to work on all types of skin. It stimulates and utilises the natural healing mechanisms of the body to create results that look completely natural. It's also great for people who can't afford much downtime following a procedure and there are fewer side effects reported.
Is Micro Skin Needling for Me?
If you have a needle phobia, it's unlikely that you'll be comfortable with this treatment! However, the surface of the skin is anesthetised which removes many concerns and patients describe it as a "prickly" feeling rather than a painful one. Something you need to be aware of is that the DIY micro needling kits available for you to use at home come with some big risks. When a professional therapist undertakes this procedure, they're utilising all their knowledge about infection and scarring control that you simply can't learn from a pamphlet inside a home kit. Effective anesthetisation ensures that the discomfort is limited, whereas attempting to carry out the procedure at home can result in unnecessary pain and may leave you with scars. There's also strict advice about which skin care products are appropriate for use following the treatment, so be aware of that too – your consultant at Dermacure London will help advise.
About the Treatment
Micro skin needling is great example of what happens when scientists think out the box. To start with, an anaesthetic cream is applied to the face, possibly along with a layer of hyaluronic acid gel to help the dermaroller move smoothly along the skin. Then your therapist will roll the microneedling device across the skin to create tiny holes in the surface which promote collagen production.
Prices
| Areas | x1  | x4 |
| --- | --- | --- |
| Face | £200 | £680 |
| Neck | £150 | £510 |
| Face+Neck | £300 | £1,020 |
Takes approximately 60 minutes
Your therapist will give you clear instructions on what you should and shouldn't do following a micro needling procedure. Here are a few things you should bear in mind:
– You must use SPF 50 every day following your treatment and avoid sun exposure wherever possible
– Keep away from heat including UV lights
– Treat your skin with the suggested moisturiser
Micro skin needling has the potential to change your life if you let it. The effects on patients suffering from acne and scarring, for example, are astonishing. You can get in touch with us today for an informal chat about whether micro needling is for you and, if it isn't, we'll be able to talk through your other options.