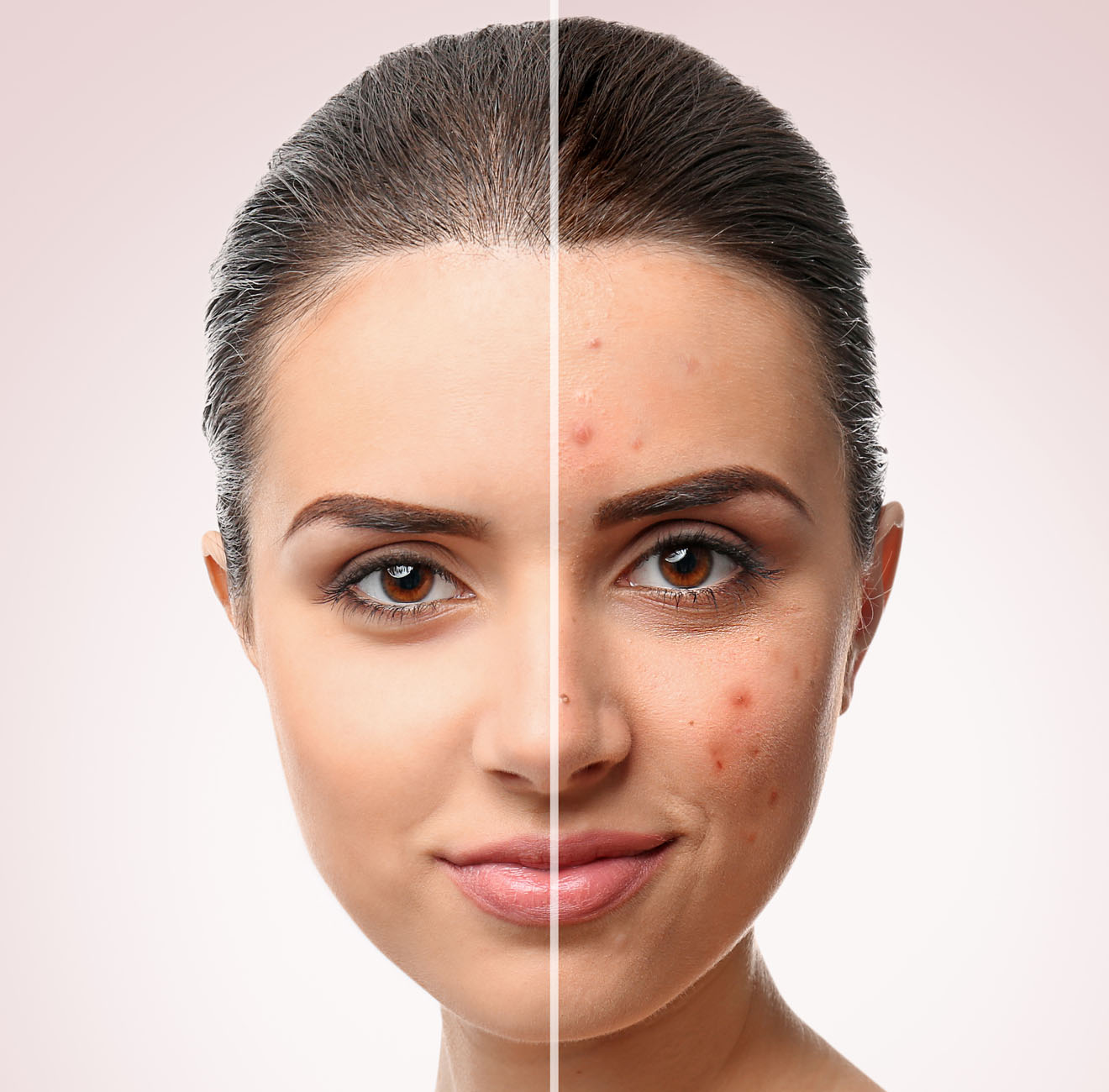 What is Harmony Laser for Acne removal?
Acne is one of those conditions that you rarely understand unless you suffer from it. Many sufferers highlight the impact that it has on their ability to go about their everyday lives and many report that they often feel as though they're severely impeded by the condition. It can also be incredibly difficult to treat, prompting some sufferers to despair. Fortunately, Harmony Acne Treatment is a safe and effective way of treating acne and changing your life for the better. It uses intense light to target the areas specifically without damaging the rest of the skin. Find out more about how we can help by booking a free consultation.
Harmony Acne treatment can assist with…
– Open pores
– Any Type of Acne
– Scarring
– Black heads
– Oily skin
– Unifven skin tone
Why Choose Harmony Acne Treatment?
Harmony Acne Treatment is a fast treatment with little or no downtime after the procedure. As such, you can carry on with your daily life. There's no pain and very little discomfort associated with this laser treatment, so you don't even need an anaesthetic. It's a great treatment for anyone who might be a little nervous about other procedures and the only noted side effects are generally a little soreness, skin irritation and swelling.
Is Harmony Acne Treatment for Me?
Most people are suitable for Harmony Acne Treatment, although it's worth bearing in mind that you'll likely need 8 treatments within a period of 4 weeks. If this doesn't fit in with your lifestyle, you might need to choose a different treatment. A full consultation must be undertaken before you have any kind of treatment, especially on sensitive areas like the face. You'll need to disclose your medical history and be completely open with your therapist about your requirements and concerns.
About the Treatment
Harmony Acne Treatment works by focusing intense blue-wavelength light on the bacteria that causes the acne. The light targets the bacteria and reduces it effectively without impacting on any of the surrounding tissue. It also helps to decrease the inflammatory response of the acne, meaning that you'll be left with clearer skin afterwards.
Prices
| Areas | x1  | x3 |
| --- | --- | --- |
| Face | £200 | £510 |
| Half Face + Neck | £250 | £637 |
Procedure lasts around 30 minutes
A full recovery is usually immediate
No anaesthetic is required
Sensitive for up to 48 hours
No downtime is generally needed
Some soreness or irritation after
Like all treatments, you'll need to be careful how you care for your skin following the procedure. If you follow the advice of your therapist after the treatment, you'll be assured of a full recovery. In addition, you should also consider the following after every session of your Harmony Acne Treatment in London:
– There may be redness and swelling immediately following the treatment
– Applying a cool pack to the treated area will help to alleviate any discomfort
– Aloe vera gel can be applied at home to soothe the treated area
– Wear SPF 50 to reduce the possibility of hyperpigmentation
– Avoid itching at the skin
– Avoid heat treatments and hot baths that may aggravate the skin
– You can use makeup after this treatment but it's preferable that it has a mineral base
If you're ready to say goodbye to acne and facial inflammation, get in touch with us today. We can advise whether Harmony Acne Treatment is the right option for you and ensure that you understand the procedure completely. Our patients extol the virtues of this treatment, and you could be a few weeks away from reaping the benefits yourself. Book your free consultation in London today.