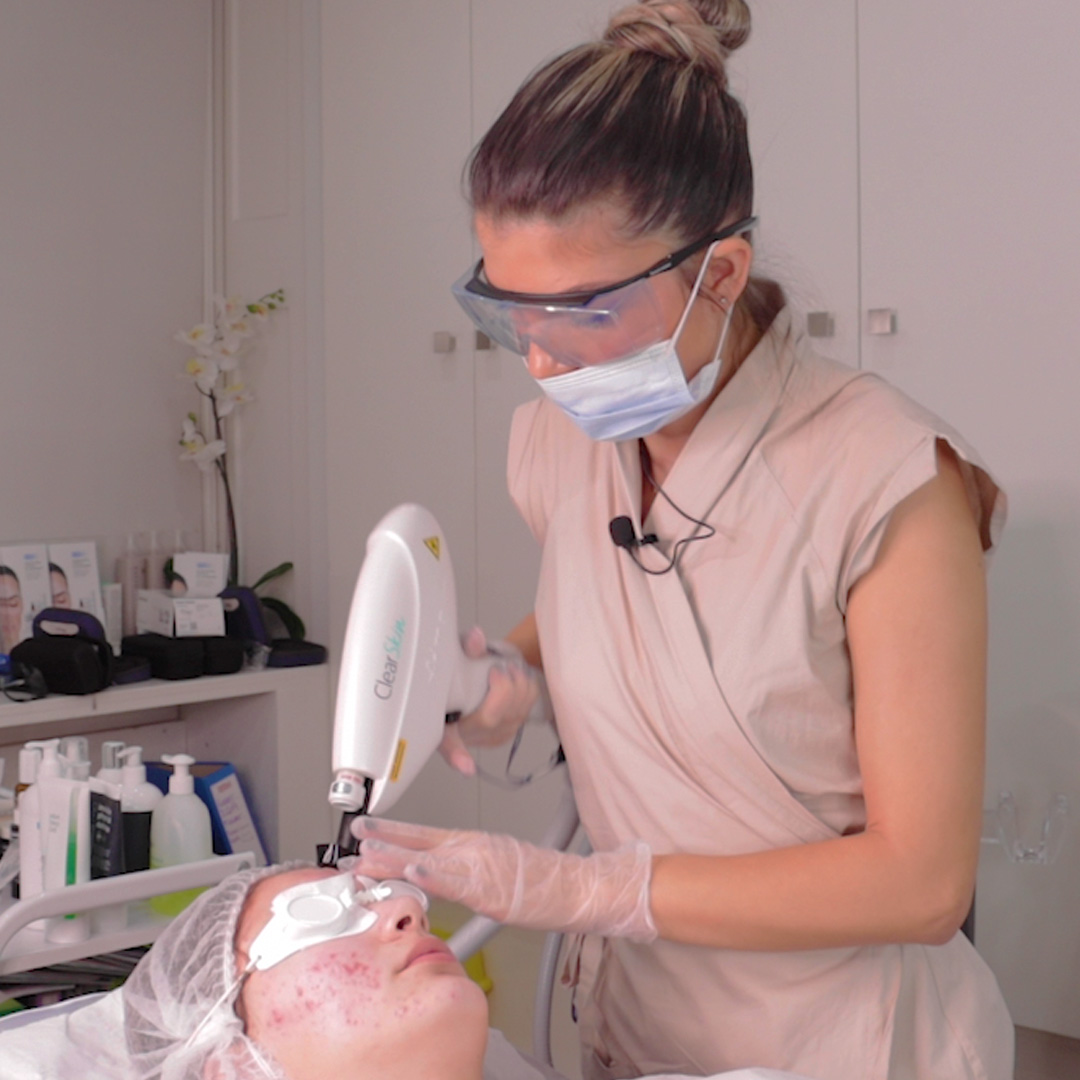 What is Dermacure Acne Bespoke Treatment?
The Dermacure Acne Treatment is a specially designed treatment for anyone suffering acne and tried anything but nothing had worked. We have designed a bespoke 3 steps combination treatment including
Facial Cleanse, Steam, Medical Extraction of comedones 

Acne Laser treatment using the world award-winning Harmony Laser, that will assist with drying of the sebum within the skin and prevention of new acne breakouts

Dr Schrammek Green Peel – that will help with further prevention of new spots, but will also target the pigmentation,

 scars, premature wrinkles, and sun damage.
Dermacure Acne Bespoke Treatment can assist with…
– Acne
– Scarring
– Pigmentation
– Wrinkles and fine lines
– Sun damaged skin
– Dull or uneven skin tone
– Rough skin
– Enlarged pores
Why Choose Dermacure Acne Bespoke Treatment?
The treatment is designed after many years of trying different and most advanced acne treatments, including lasers and skin peels. This treatment has proven itself multiple times to be so far the best solutions we have tried for acne, from mild to moderate and severe one. There is a very minimum downtime. The treatment is for anyone who has tried years and years anything possible for acne and nothing has worked. Trully this treatment doesnt stop amaze us with the great results that achieves
Is Dermacure Acne Bespoke Treatment for Me?
It is a non-invasive procedure that generally has very little downtime. Most patients report mild sparkling and prickling during the peel, and little heat during the laser treatment but no pain.
About the Treatment
A thorough evaluation is required at our clinic ahead of the treatment and you'll be advised which of your current skin treatments you should stop using prior to the treatment date. This prevents any adverse reactions, so it's important to listen to your therapist's instructions. During the treatment, your skin will be cleansed and prepared then will be performed the first step of facial steam and extraction, followed by the Laser for Acne, and completed with the  Green Peel herb mixture that will be brushed onto your skin then massaged gently. This process isn't painful, and patients have mainly reported it feeling like sandpaper or pins and needles. This is followed by removing the Green Peel with warm water and perhaps a cooling mask. The treatment is generally completed in 1.5 hours, including all prep and aftercare.
Prices
| Treatments | x1  | x3 | Time |
| --- | --- | --- | --- |
| Dermacure Acne Bespoke Treatment | £280 | £710 | |
essions
Approximately 90 minutes in length
Steam+Extraction,Acne Laser + Skin peel
Effects will show 5 days later
Before and After (2 weeks post 1st treatment)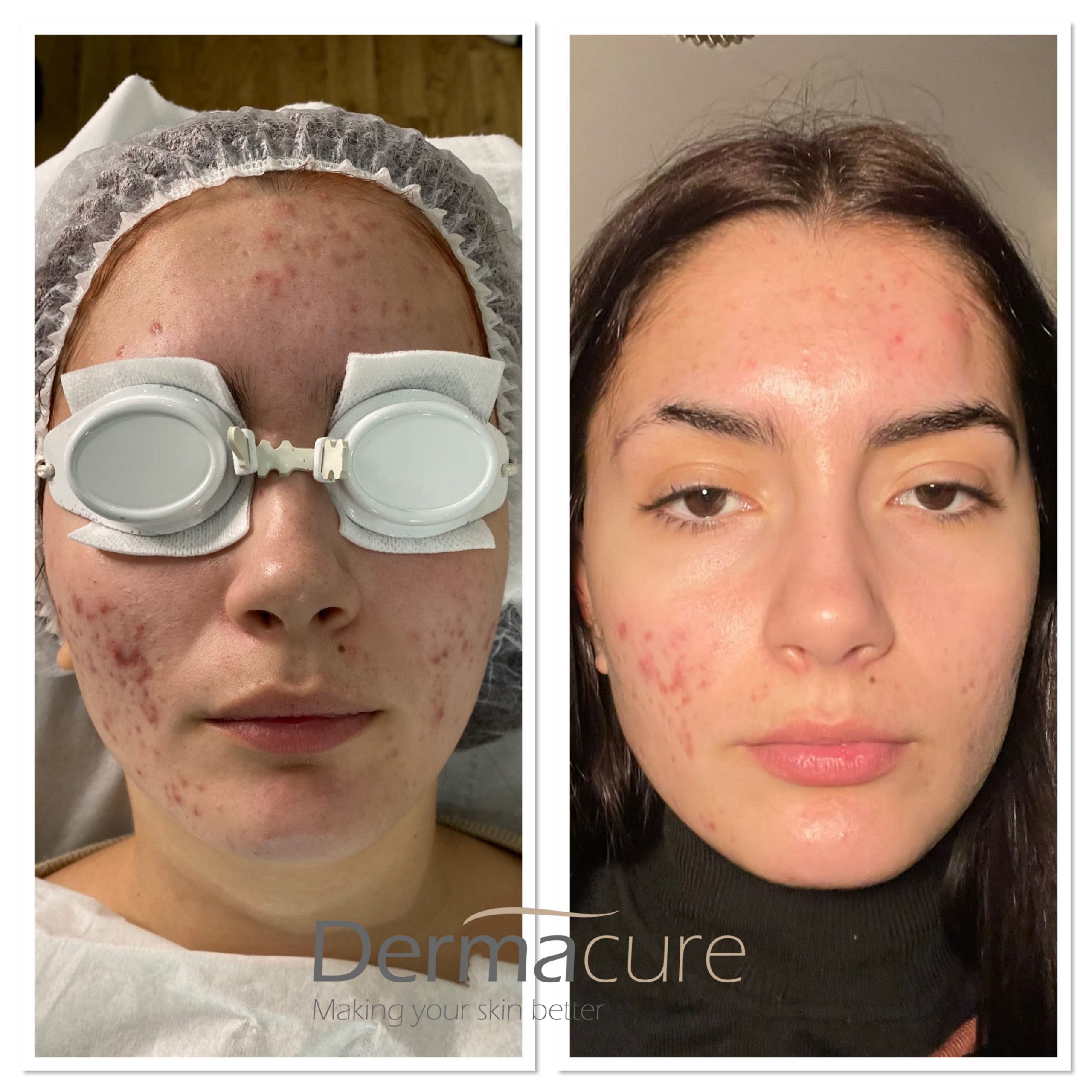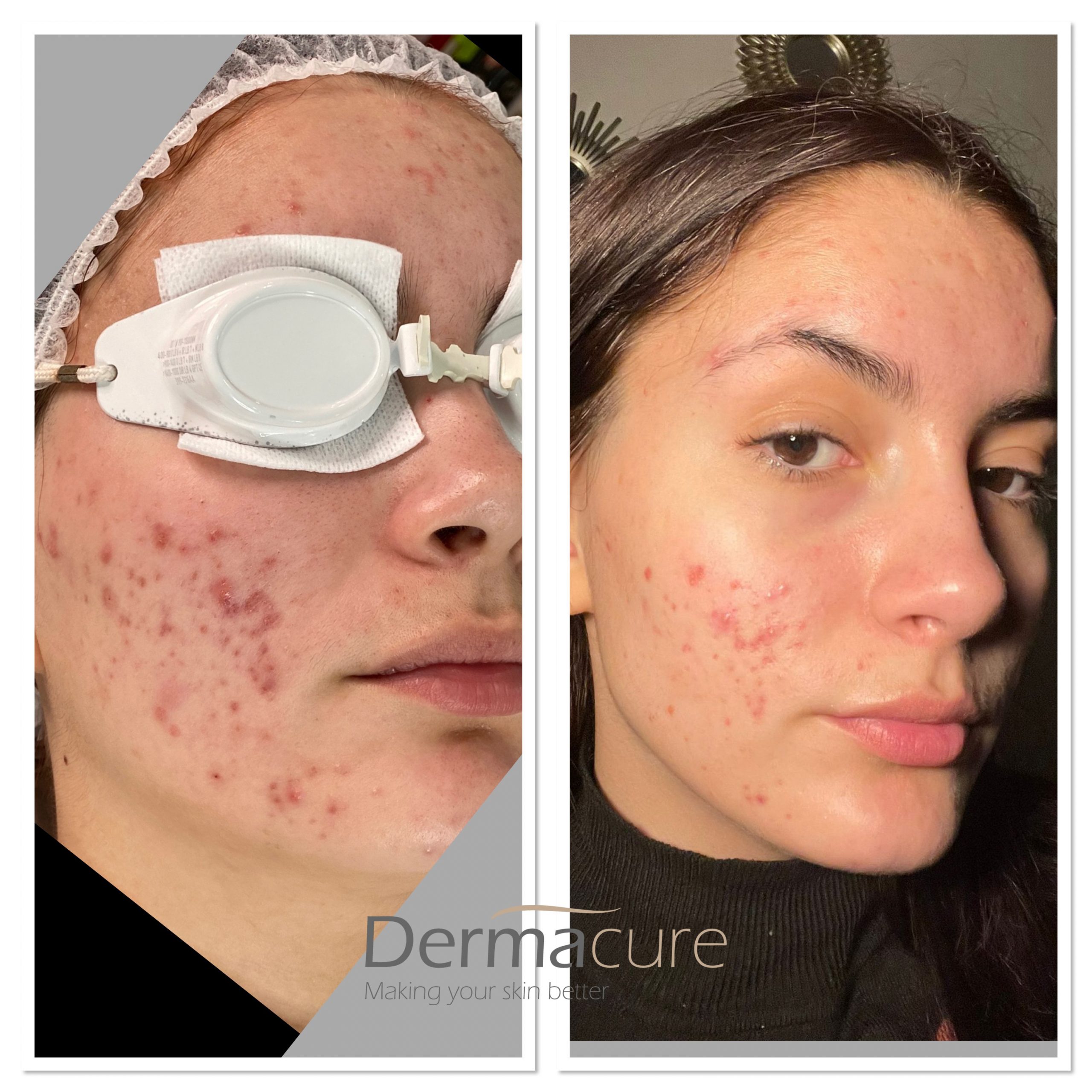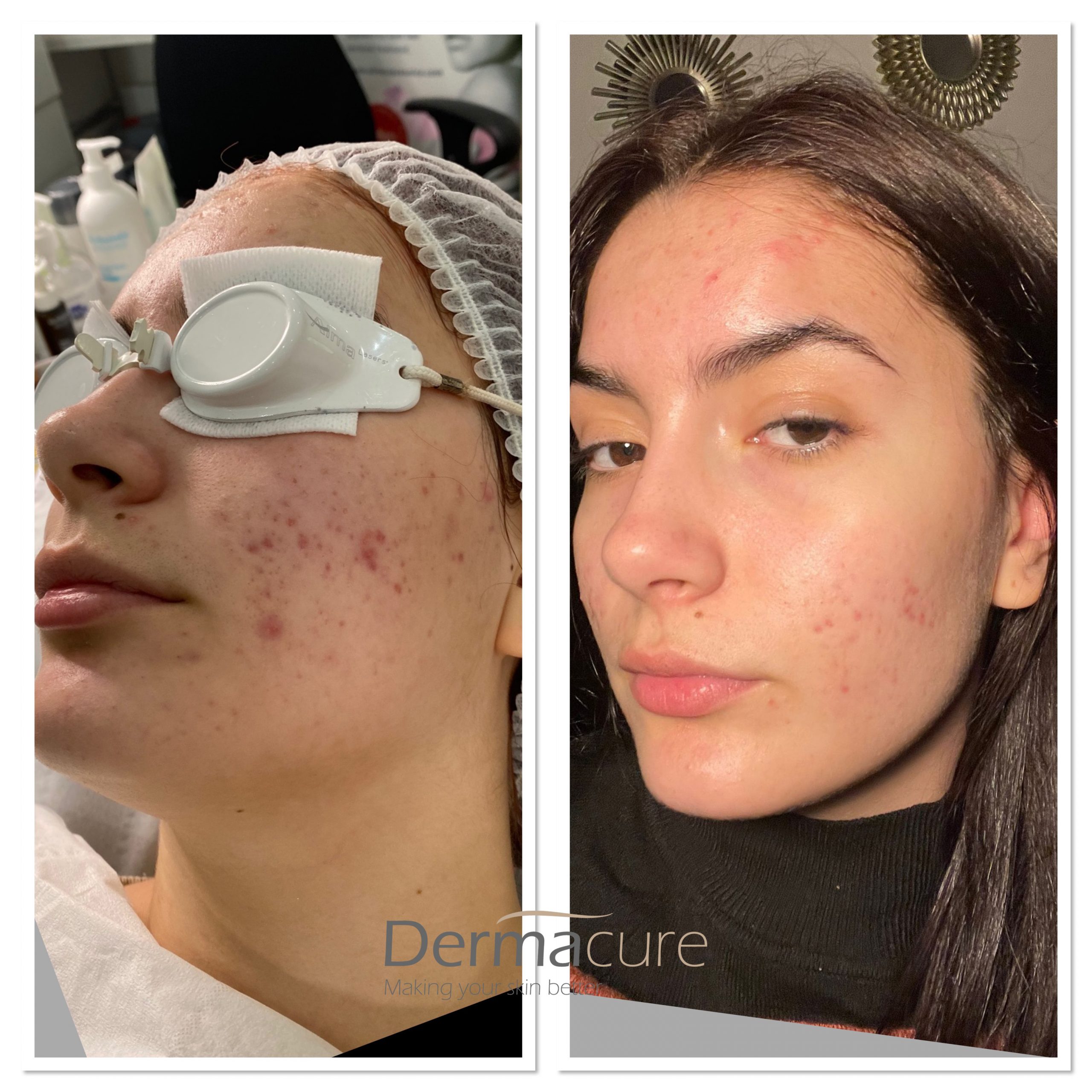 You'll be advised to use aftercare products to apply for several days following the treatment. It's imperative that these are used in order to protect your skin from the everyday occurrences that could negatively affect it post-peel. No hot shower, steam, sauna, or any active exercises for 5 days. Most patients that we've seen in the London area find that the only immediately visible effect is redness which subsides within a few hours. The peeling process generally begins on day 3 and last up to day 5 
Interested in the Dermacurte Bespoke Acne Treatments? Get in touch today for an informal chat about the treatment and work out whether it's the right procedure for you and your skin. Book your free consultation today